Really Wanna Wake Up Those Tastebuds? Try Apple Cider Vinegar Kettle Potato Chips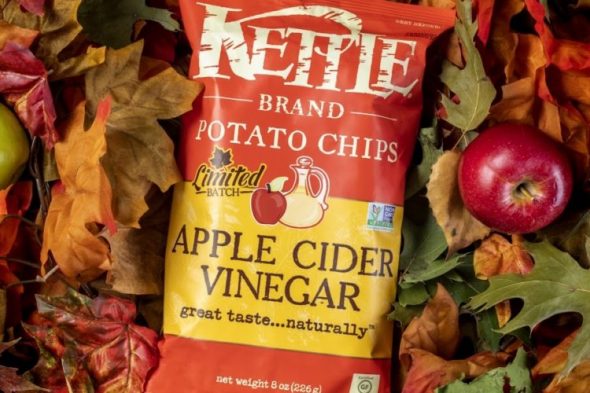 If you like Salt & Vinegar flavored potato chips then this just might be your bag, baby. (sorry, my pun game is off today) Kettle Brand Potato Chips has launched a new, Fall flavor, "Apple Cider Vinegar" to it's super crunchy line.
According to Simplemost, "The chips are a not-so-traditional spin on the classic sea salt and vinegar potato chip flavor. These pack a tangy punch with a crunchy bite. They're rounded out with a crisp sweet apple finish."
They're only going to be available for a limited time.