Emily From Bristol Just Won $1,000!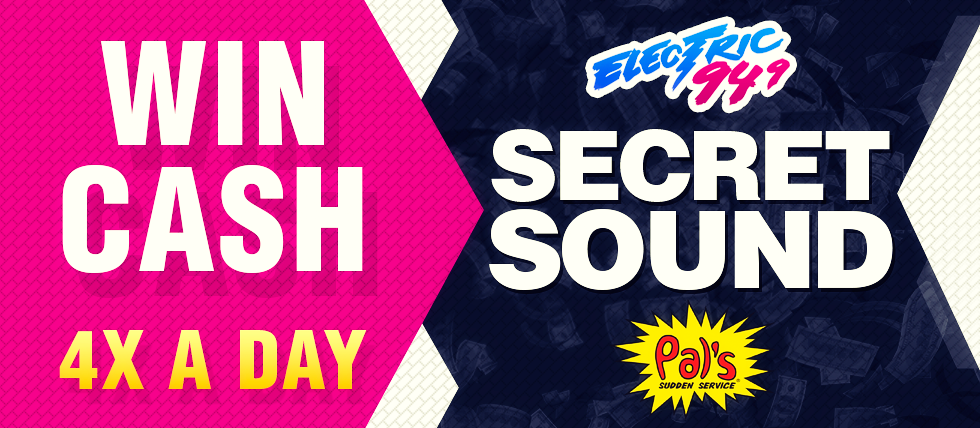 Electric 94.9 & Pal's Sudden Service are giving you the chance to win cash. Can you guess the Secret Sound?
Emily won $1,000 with the Secret Sound!
Secret Sound #1: An Asprin/Tylenol bottle being shaken ($100)
Secret Sound #2: Clicking Open A Pen ($200)
Secret Sound #3: Removing A Straw From Plastic Lid ($500)
Secret Sound #4: Putting a CD back into it's case ($500)
Secret Sound #5: Removing wipes from container ($1,000)
Rules + Info
Must be 18+ to participate and win.
Any taxes associated with winning cash prizes are the responsibility of the winner.
We can not be responsible for technical difficulties or dropped calls during contest play.
Electric 94.9's General Prize Policy applies where applicable.