There Is Turkey Dinner Flavored Candy Corn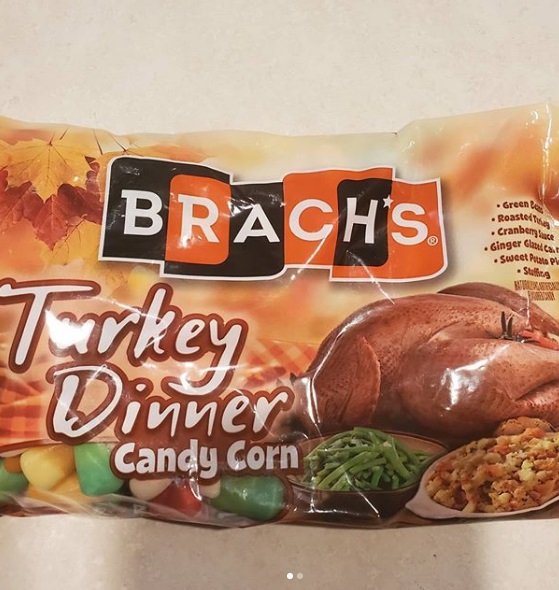 In a brilliant marketing twist, Brach's has released Turkey Dinner Candy Corn to the world. Even if you don't like candy corn, who doesn't want to Willy Wonka this stuff immediately?!? Six unique flavors: Roasted Turkey, Stuffing, Green Beans, Cranberry Sauce, Ginger Glazed Carrots and Sweet Potato Pie.
According to People,  "The unique, sweet and savory candy has already been spotted at select Walgreens locations." And Instagram account Pupp Reviews has even tasted the flavors for us!
Even if you just get them to put out for unsuspecting guests or to trick a loved one by letting them eat a green bean flavored candy corn, it's worth a purchase. – Jinger Royal