Virginia EMS agencies to receive Handtevy life-saving equipment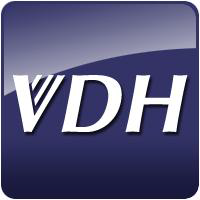 The Virginia Department of Health's Office of Emergency Medical Service announced that after a thorough evaluation process, all EMS agencies in the Commonwealth will receive the Handtevy suite of lifesaving tools.
Handtevy is a national leader in life-saving technology; this tool integrates pre-hospital medical records in real time, in addition to making pediatric dosing more efficient and accurate. This tool will be paired with Handtevy's educational course offerings, which VDH says will lead to more lives saved each year. Read more here.
(Image: Virginia Dept. of Health)