Win Tickets To All The Dirt Races At Bristol Motor Speedway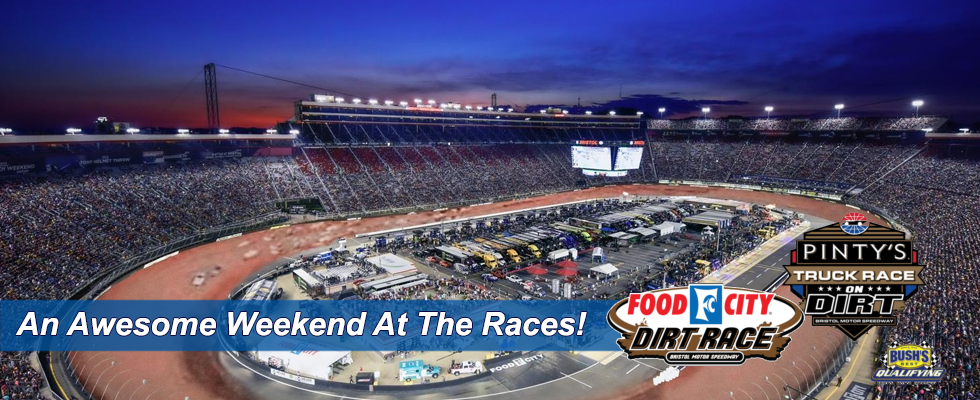 Electric 94.9 & Bristol Motor Speedway are giving you the chance to win an Awesome Weekend at the Races including the sold out Food City Dirt Race!
Prize package includes tickets to the Pinty's Truck Race, Bush's Beans Practice Day and the Food City Dirt Race.
Listen to Electric 94.9 to win on-air and stop by these local businesses for the chance to win live.
Kingsport Tire
March 22 (3:30pm – 5:30pm)
Davy Crockett Travel Center
March 24 (5pm-7pm)