Deflategate Is Over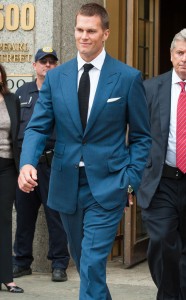 Good news for Tom Brady and his fans: His Deflategate scandal is over…well, at least for now.
A federal judge has thrown out the New England Patriots quarterback's four-game suspension. Brady had denied any wrongdoing, saying there was "zero evidence." "Brady's four-game suspension is vacated, effective immediately," Judge Richard M. Berman of Federal District Court in Manhattan said in his ruling.
Probably the best part of this story – the reactions from fans and haters. Check'em out here!