Electric 94.9's Throwback Weekend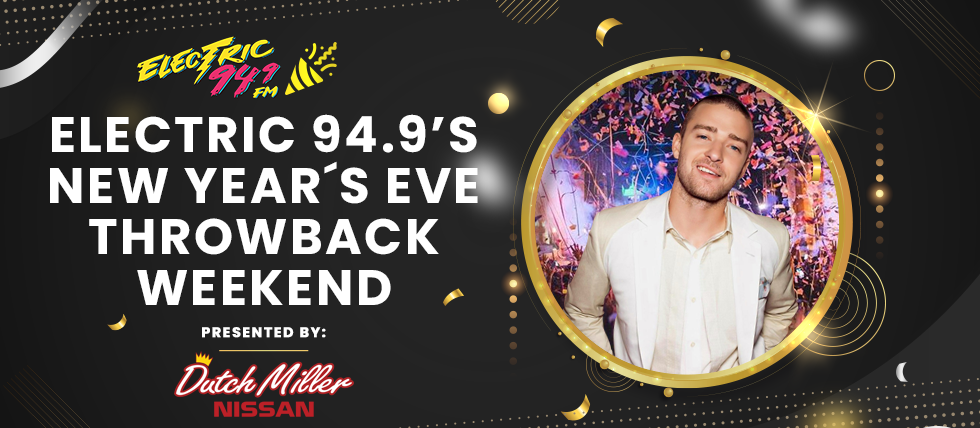 Electric 94.9 is ringing in 2023 with all the hits from 2k to now with an Electric 94.9 Throwback Weekend presented by Dutch Miller Nissan. The throwbacks start Friday morning through New Years Day!
Dutch Miller Nissan offers a lifetime warranty on new and used vehicles, free oil changes for 3 years, free roadside assistance for 10 years and free windshield wipers for life! Why buy your new or used vehicle anywhere else?