Fiona The Hippo Photobombs An Engagement Pic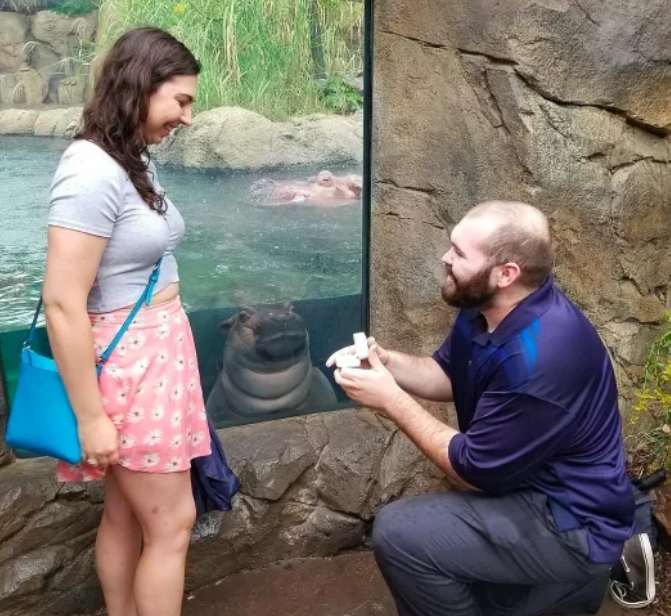 Maybe you remember Fiona the Hippo, quite possibly the biggest star at the Cincinnati Zoo. This little cutie loves the limelight. When Nick Kelble was getting down on one knee to propose to his girlfriend Hayley Roll, Fiona could not resist the temptation to get in on it. The couple was thrilled at her appearance!!
In case you forgot, here's Fiona's debut water dancing video that will warm your cockles!
Hippos love water, which is why the Greeks gave them the name "river horse." Hippos spend up to 16 hours a day in the water! #TeamFiona pic.twitter.com/37QyYA7VvE

— Cincinnati Zoo (@CincinnatiZoo) August 16, 2017