Johnson City's "Candy Land Christmas" event kicks off Nov. 27 with tree lighting celebration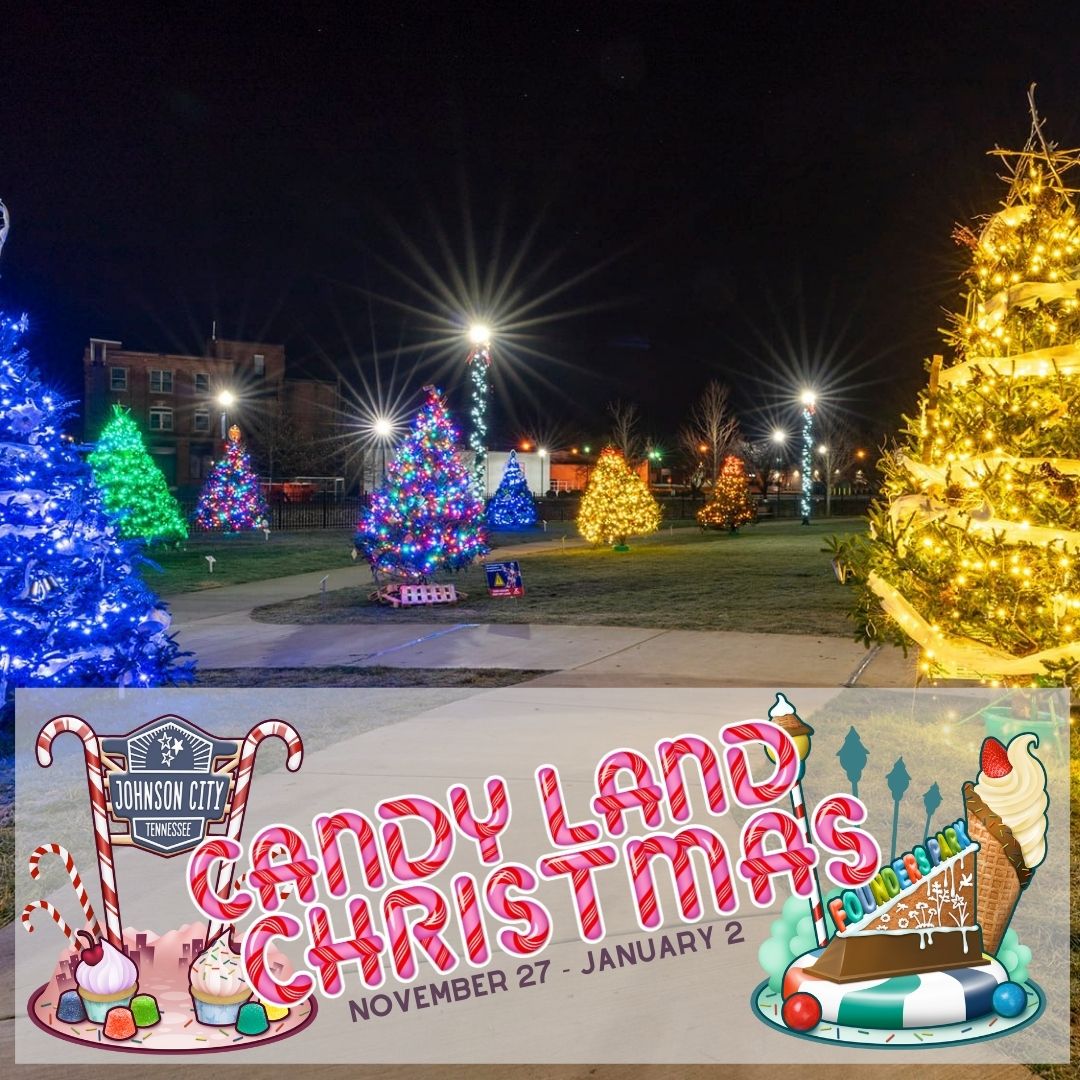 The City of Johnson City will host its Christmas Tree Lighting Ceremony on Saturday night, November 27th. Organizers say over 150 Christmas trees throughout downtown will all light up at the same time. Christmas carolers will be in attendance, and hot cocoa will be available.
This event is the kick-off celebration for Downtown Johnson City's Candy Land Christmas, which is happening all winter. Numerous local businesses and organizations have decorated trees downtown, and families can see them light up throughout King Commons and Founders Park on Saturday at 7 PM.
(Image: City of Johnson City, Downtown Johnson City / Facebook)