Mac McClung's NBA journey jets to Chicago for 10-day hardship contract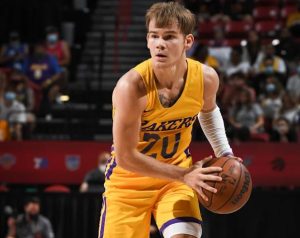 Gate City High School star and Lakers G-League member Mac McClung has signed a 10-day hardship contract with the Chicago Bulls.
The Bulls have been dealing with an outbreak of COVID in recent days and the NBA allows teams to sign players above roster caps if player counts are depleted.
McClung has been playing for the Lakers affiliate South Bay since he was cut from the main roster and averaging close to 20 points per game.
His first game for the Bulls will be a home contest against Toronto on Wednesday night.
(Photo by Associated Press)