Post Malone Funko Pop First Look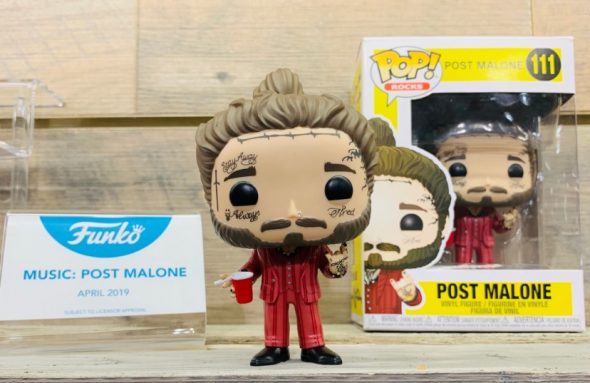 Post Malone has just joined the likes of Prince, Biggie Smalls, Mariah Carey, and Tupac by becoming a Funko Pop.
The three-and-three-quarter-inch miniature features Post with a red Solo cup and a cigarette, throwing up the devil horn gesture. He's due out in May.