There's Pickle Pizza And People Have a Very Strong Opinion About It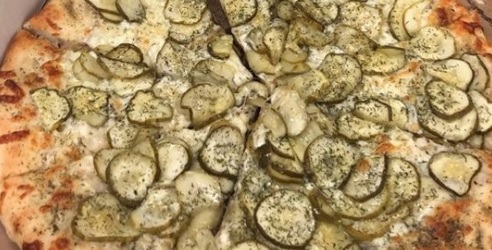 So you thought the debate over pineapple on pizza was bad? How about pickles on pizza? Rhino's Pizzeria and Deli in NY is serving up pickle pizzas, and people travel from all over to try the briny beast. Would you??
Ready for that road trip to pickle pizza heaven??
Rhino's Pizzeria and Deli in NY is serving up pickle pizzas. People travel from all over to try the strange culinary creation — is it your idea of food heaven or food hell? 🤔😱

📷 @InsiderFood #Foodie #ART #Cook #BIZBoost 🚀 pic.twitter.com/g18wZq62dw

— BIZBoost™ 🚀 (@BIZBoost) September 23, 2018