Amy Schumer Is Married!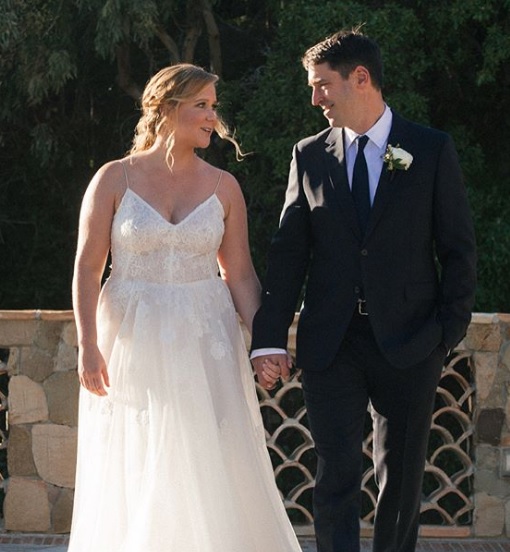 Amy Schumer married Chris Fischer, a chef and co-author of the book, "The Beetlebung Farm Cookbook: A Year of Cooking on Martha's Vineyard" Tuesday! They've been dating since November.
Amy's wedding was at a rented mansion in Malibu, a source says, quote, "It was thrown together last minute. Lots of friends were able to make it, like Jennifer Lawrence, Larry David, Judd Apatow, Jake Gyllenhaal, David Spade, Chelsea Handler, and the newly single Jennifer Aniston. 
Awwwwww…. soooo cute!!